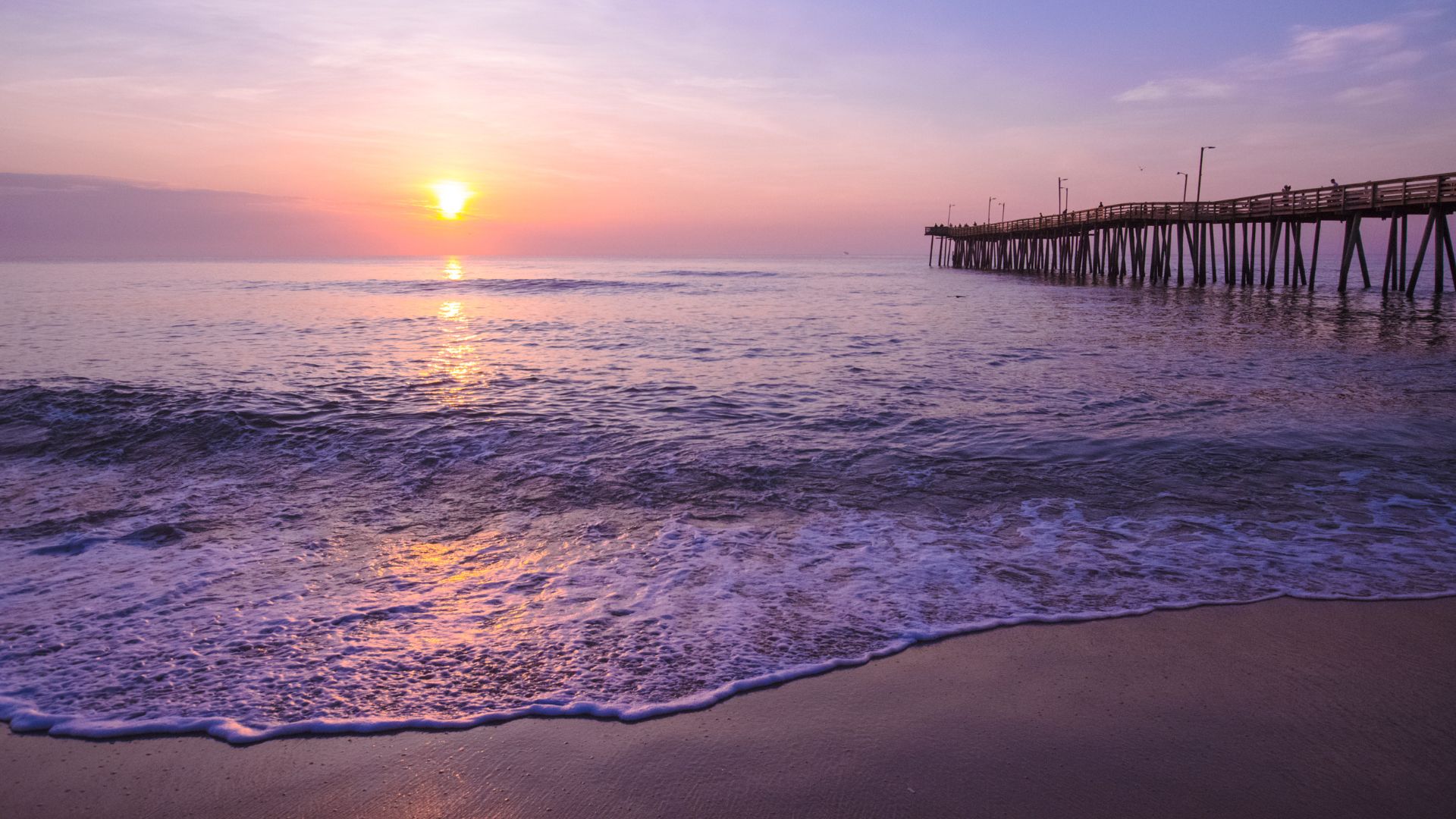 From different injuries to cardiac arrest incidents that happen almost every day, it is impossible to predict when a life-changing event will occur. That is why knowing how to perform CPR, alongside other life-saving techniques, can help save a life in the event of an emergency.
Accredited organizations, such as the American Heart Association, give out cardiopulmonary resuscitation (CPR) classes in Virginia Beach that will teach you how to react in an emergency. To make an informed decision, continue to read on.
How to Perform the CPR Method
There are two techniques for applying CPR in emergencies. The first is for trained responders, and the second is for bystanders.
According to AHA's guidelines, healthcare providers and trained personnel should use chest compressions and mouth-to-mouth resuscitation. They should utilize 30/2 ratio compressions-to-breaths. Further, for adult victims of cardiac arrest, rescuers need to administer chest compressions at a rate of 100 to 120/min and a depth of at least 2 inches. Naturally, they should avoid performing excessive chest compression depths.
On another note, the general public, passers, and laymen who are witnesses in a situation where an individual suddenly collapses are advised to administer compression-only CPR or hands-only CPR. In this method, CPR is done without rescue breathing. One more thing they should note is to call 911 for emergency medical services (EMS) before even beginning to give CPR.
Average Cost of CPR Certification in Virginia Beach
Due to many sudden emergencies, a lot of various programs that offer low-cost CPR classes or even free ones to interested citizens were established in Virginia Beach. These classes are typically held in convenient locations or online and are taught by certified instructors.
Most of these training courses will give you the required training materials that you'll need for your CPR classes. When you finish the course, you will be certified in CPR and receive a certification card for completing the program. It's good to note that CPR classes in Virginia Beach hold up the OSHA standards, and there are plenty approved by prominent organizations such as AHA.
As there is a large selection of courses, you can adjust them based on your time and availability. The class duration is usually around 3 hours, with a general average cost of around $80-$100.
You should note that some courses may be more expensive due to the knowledge they teach. Aside from first aid, CPR and lifesaving, there are training centers that teach classes on health and safety, caregiving, and disaster preparedness courses.
Below, we'll go through some CPR courses that you can find in Virginia Beach.
Types of CPR Certification Classes in Virginia Beach
Training centers in Virginia Beach offer different courses – for Cardiopulmonary Resuscitation (CPR), Automated External Defibrillator (AED), Basic Life Support (BLS), and First Aid. Regarding the CPR classes, the instructors are certified professionals that are experienced in teaching CPR to individuals of all ages.
All classes are designed to provide students with the skills and knowledge to respond in the event of a cardiac emergency effectively. They offer both in-person and virtual classes with flexible scheduling and affordable prices. Their lessons are tailored to meet the needs of individuals, groups, and organizations.
CPR Classes for Groups
Group classes are usually for companies that want to educate their employees in CPR. You can contact them directly and fill in an application to arrange the schedule. The classes are held in the CPR center and usually are paid per person. 
The average cost for these courses is around $45 per person. However, most training centers offer many group discounts, so you can save time and money as an employer.
There are also CPR and AED group classes for EMS personnel which may be pricier. To pass the course, you will need to do an exam because all who work as patient healthcare providers must have credentials.
CPR Classes for Individuals
If you want to enter a CPR class, you can enroll in one of the many CPR courses that Virginia Beach has to offer. You can invite the instructors to your home for a relatively small price or enroll in their CPR center. You can also choose to learn only CPR or combine it with other classes like BSL or AED.
As we already mentioned, what you choose may influence the price of the course. Usually, CPR courses for individuals are around $80.
Free CPR Classes
Some training centers may provide free CPR classes. These programs are designed for lay rescuers and are available in classroom-based and blended learning formats. Needless to say, they are also appropriate for those who want to refresh their skills. The good thing about these courses is that they accept individuals and groups.
Who Should Take a CPR Certification Class
Everyone that is willing to learn the CPR technique and all novelties that have been developed in this sphere can take up a CPR certification class in Virginia Beach. However, some people, like EMS personnel or firefighters, are obliged to have a CPR certificate if they want to do the job.
Other people, that may need one are:
Caregivers
Physician assistants
Physicians
Physical therapists
Dentists
Nurses – Nursing students
What Should You Expect From the CPR Certification Classes in Virginia Beach?
Certified instructors teach the classes with extensive experience providing CPR instruction. These classes are available at various locations throughout Virginia Beach. You can choose to do them at home or online. However, you should note the differences and weigh the pros and cons you get from both options.
For example, online classes give you a chance to learn from the comfort of your home. But here, you won't be able to attain any practical knowledge. On the other hand, in-person classes give theoretical and practical knowledge simultaneously. The downside is that these classes may cost more due to the needed materials, space, etc.
That is why many opt for a hybrid combination. Usually, these classes involve listening to the theoretical part from home and doing all exercises in the CPR center's classroom.
Additionally, the classes are offered in multiple lengths and formats, so you can choose the one that best fits your needs. You can also choose between learning CPR only or combining it with
BLS, AED, and First Aid.
In the second option, instructors cover Basic Life Support for every age, performing seven steps of CPR and choking relief, how to use defibrillation and AED devices, and administering proper first aid in other emergencies. You must fill in a form on the CPR certification website for both classes.
All in all, the average fee for a CPR class is somewhere around $80 to $100, depending on what you want to learn in the course and where you'll be taking the classes.
Average Cost of Renewing Your CPR Certification
In general, all CPR certifications, regardless of the organization or the type of course you've taken – online, in-person, or hybrid – are valid for two years. If you are non-medical personnel or don't work in a profession that requires a CRP certificate, you are not obligated to renew it.
However, if you need to renew your CRP certificate, you have a window of about 6 months. In these cases, you need to retake a CPR class, finish it – which takes about 5-9 hours – and if you pass it successfully, your certificate will be valid for another two years.
The fees for renewal range from approximately $13-$15.
Naturally, having an expired CPR certificate doesn't mean that you can't do CPR. As we have mentioned, a valid one will be required only if you work in a field that demands the hold of a CPR certificate. Otherwise, performing CPR outside as a bystander is entirely acceptable and encouraged.
Summary: Average Cost of CPR Certification in Virginia Beach
CPR certification courses in Virginia Beach are plenty, and the majority of them come from prominent organizations such as the American Heart Association and the American Red Cross. You can look up their websites to find out the course schedules, fees, and other details to help you decide which course will best meet your needs.
In addition, many local hospitals, clinics, and other healthcare facilities offer CPR certification courses. You can also contact each facility to find out what courses they offer and when they are available.
Remember that not all courses have the same price – depending on your needs and "add-ons", the average cost may vary from $80 to above $100.